Monitoring NSX Multi-Hypervisor with vRealize Operations Manager
VMware has released a new vRealize Operations Manager management pack for NSX Multi-hypervisor. This new management pack will allow vROps to extend its management capabilities into any NSX-MH infrastructure.
This management pack provides a great set a features, including:
Operational visibility into the different NSX-MH components, from NSX Manager to Controllers, transport nodes and logical elements of the network.
Search and drill down functionality to help the administrator monitor the health of the NSX objects.
Alerts and root cause problem solving capabilities by detecting configuration, connectivity and health deficiencies into the NSX environment.
Report templates for NSX Multi-Hypervisor environment.
The management pack requires vRealize Operations Manager 6.0 and can be downloaded from VMware Solutions Exchange.
Installation
To install this management pack go to Administration in the left pane.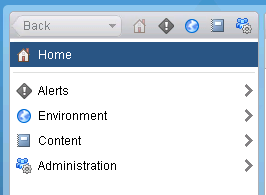 From there go to Solutions and on the right pane click on the plus sign to add the new management pack.

Browse for the pack installation file, click Upload and then click Next when the installation file is uploaded.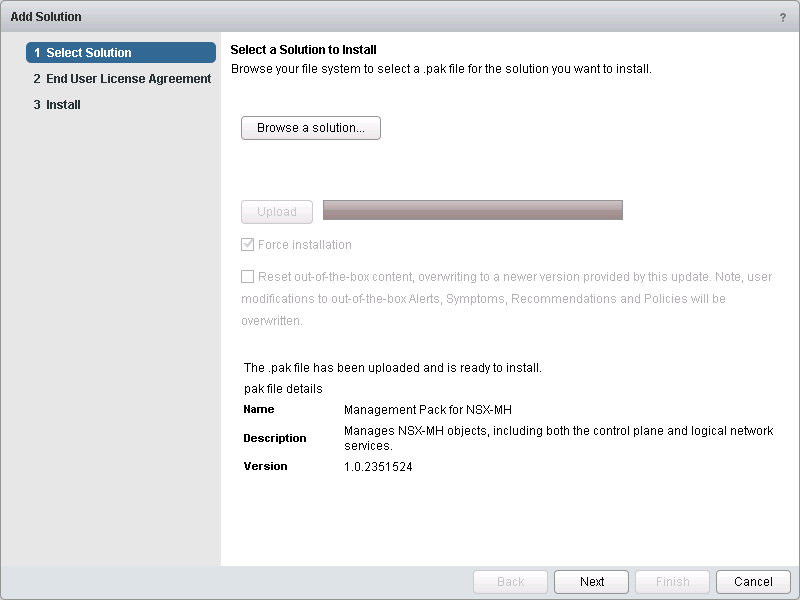 Accept the EULA and proceed to the last screen. Wait until the management pack is installed and then click Finish.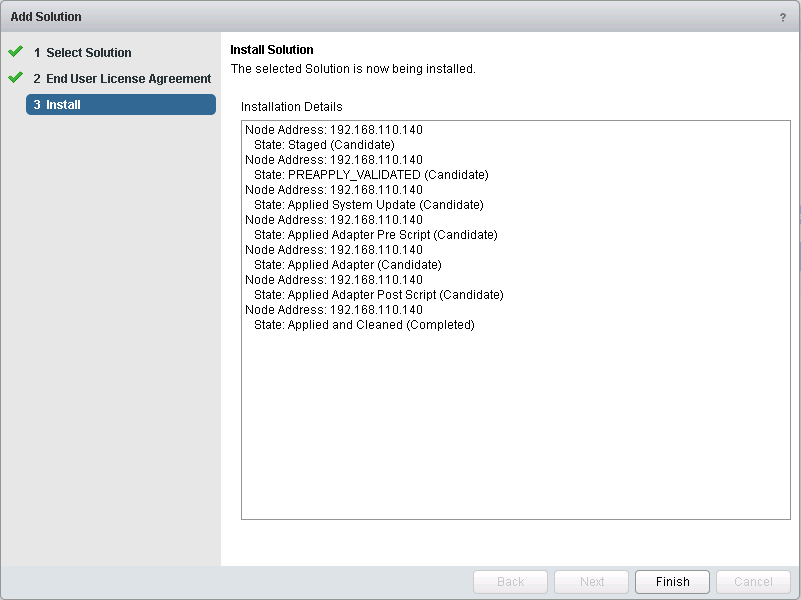 Configure the adapter instance
The first task is to create the credentials for the solution. Access Administration -> Credentials and create a new credential for the NSX-MH Adapter.It has to include the administration credentials for the NSX Controller, NSX Manager and vCenter Server.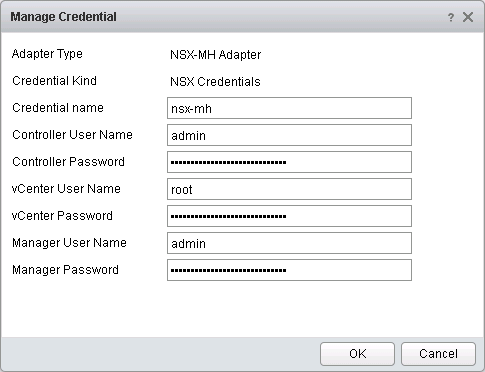 Next access Administration -> Solutions, select the NSX-MH pack and click on the gear icon.

On the pop-up window enter the IP address or the FQDN for:
NSX Controller
NSX Manager
vCenter Server
Only the first NSX Controller is needed.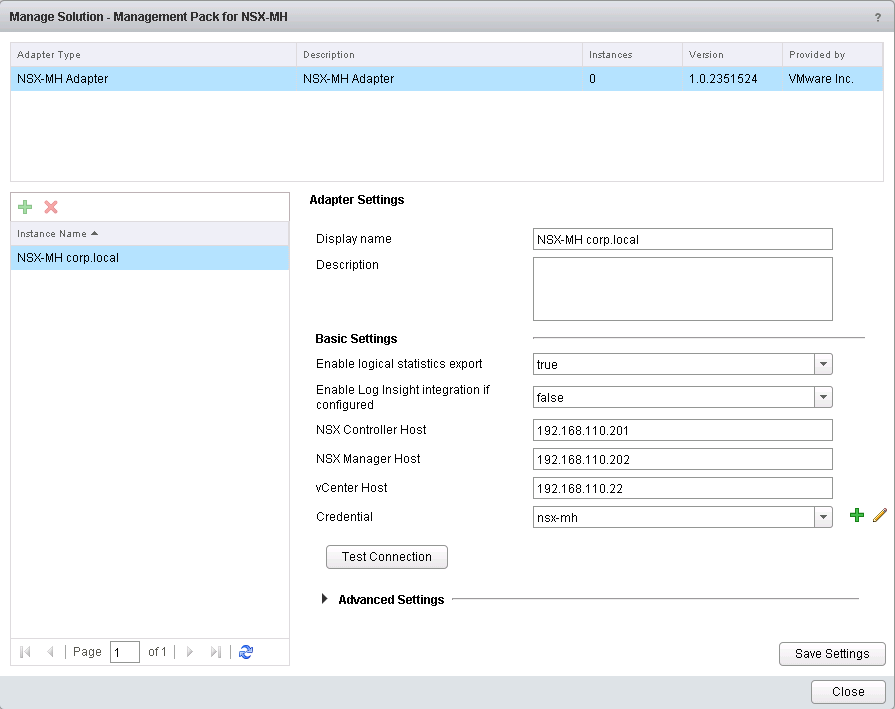 Test the connection, accept the certificates for the different components and click Save Settings. After this the adapter is configured and will start collecting data, it will take a some time until it displays data, depending on the size of the NSX environment, to have a full collection of data.
NSX-MH dashboards
Out of the box the management pack comes with three dashboards.
NSX-MH Main
It provides an overview of the health of the different network objects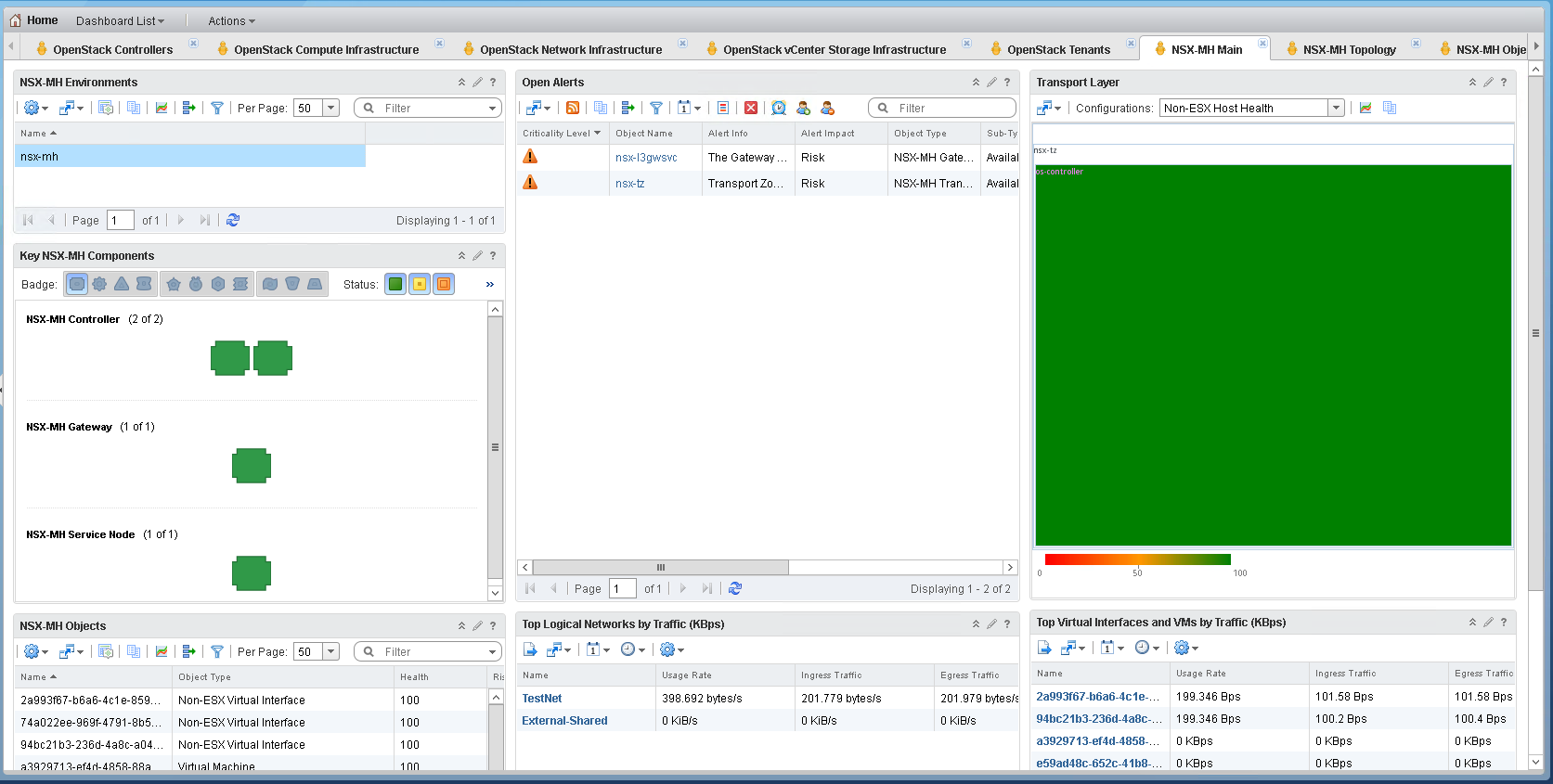 NSX-MH Topology
Provides details about the topology of a selected object, how it connects in the networks and a view of the related alerts and metrics.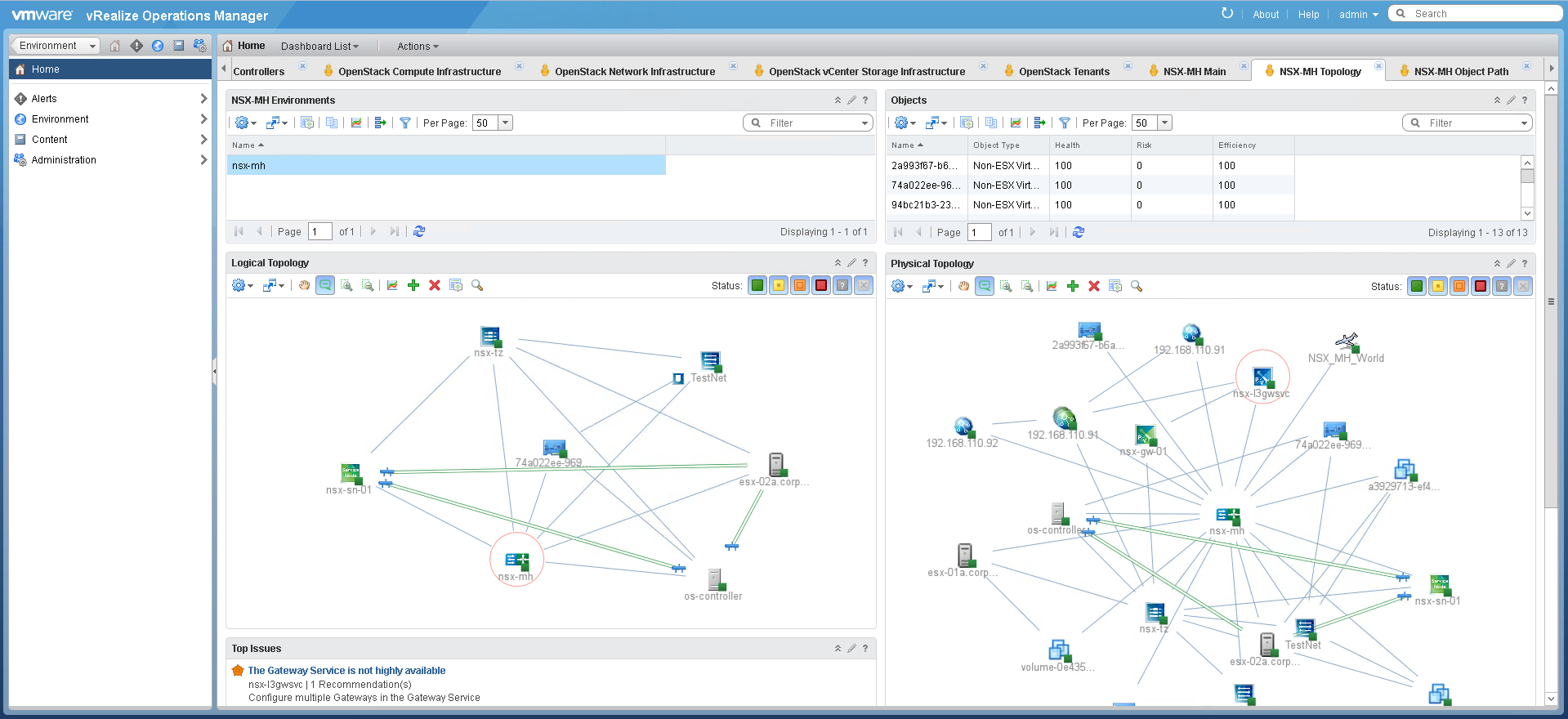 NSX-MH Object Path
This dashboard enables the administrator to visually depict a the path between two selected objects and verify how they are connected between each other and other objects.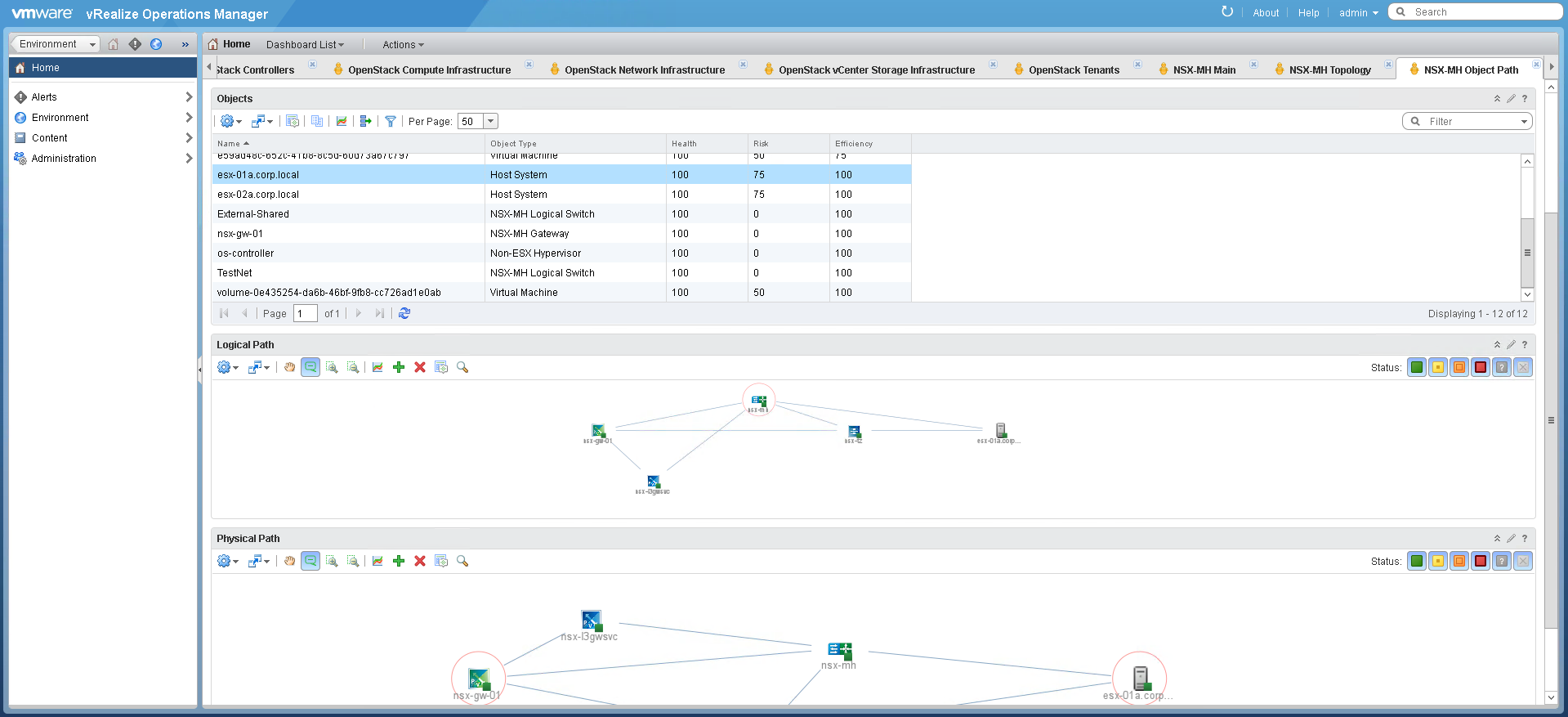 Juanma.