Mobile Watchlist, a new app from VMware to monitor your vSphere virtual machines
VMware has released VMware vSphere Mobile Watchlist. It is available for Android and iOS, iPhone only for now, and will enable any system administrator to keep an eye on their most critical apps from their phones.
It is a very intuitive app to use, below are a series of screenshots from the app installed on my iPhone 5 and connected to my homelab vCenter Server.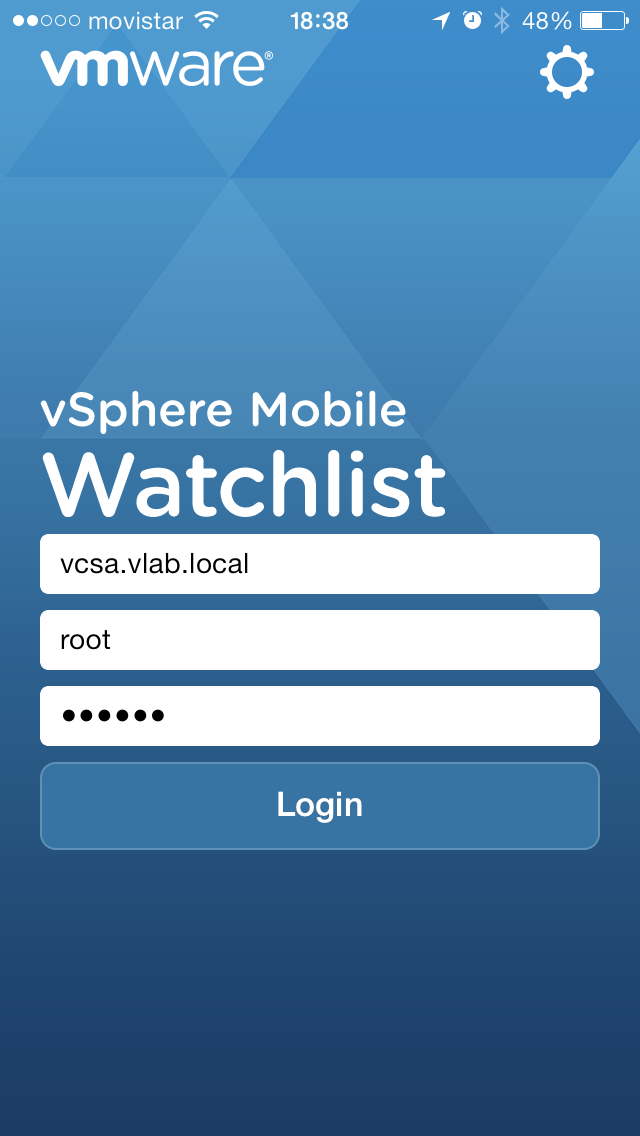 From the main screen you can add virtual machines from your vCenter inventory to the default watchlist or create a new watchlist.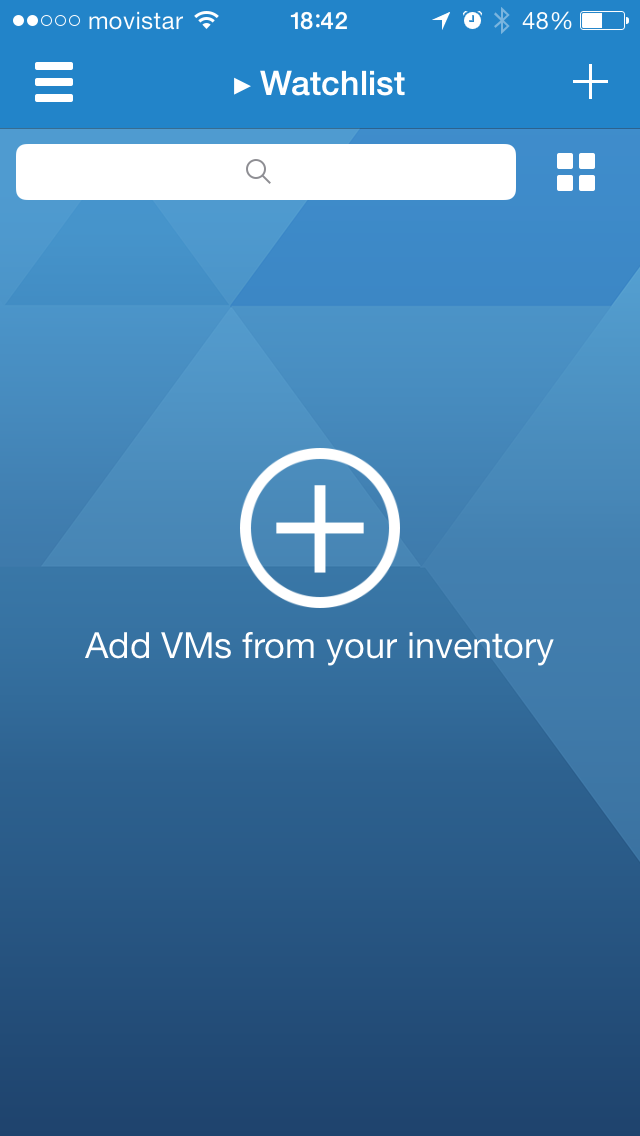 Once you have added several virtual machines to your list you can check them in a glance in list or grid mode.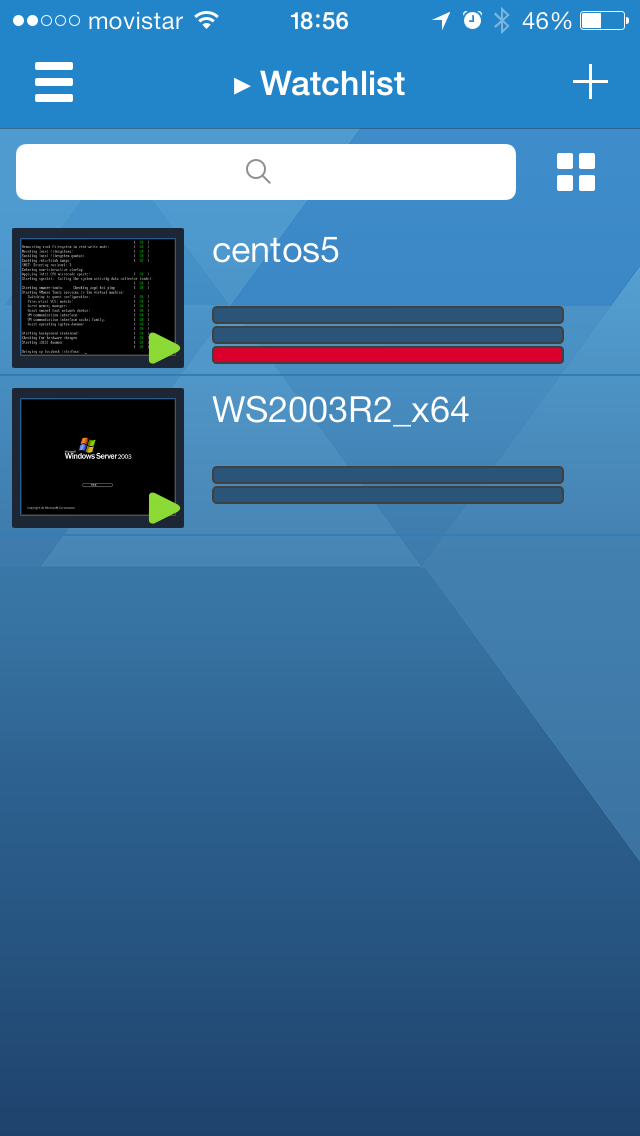 Tap on a VM and you will access its details, configured resources, VM Tools state, related objects, etc.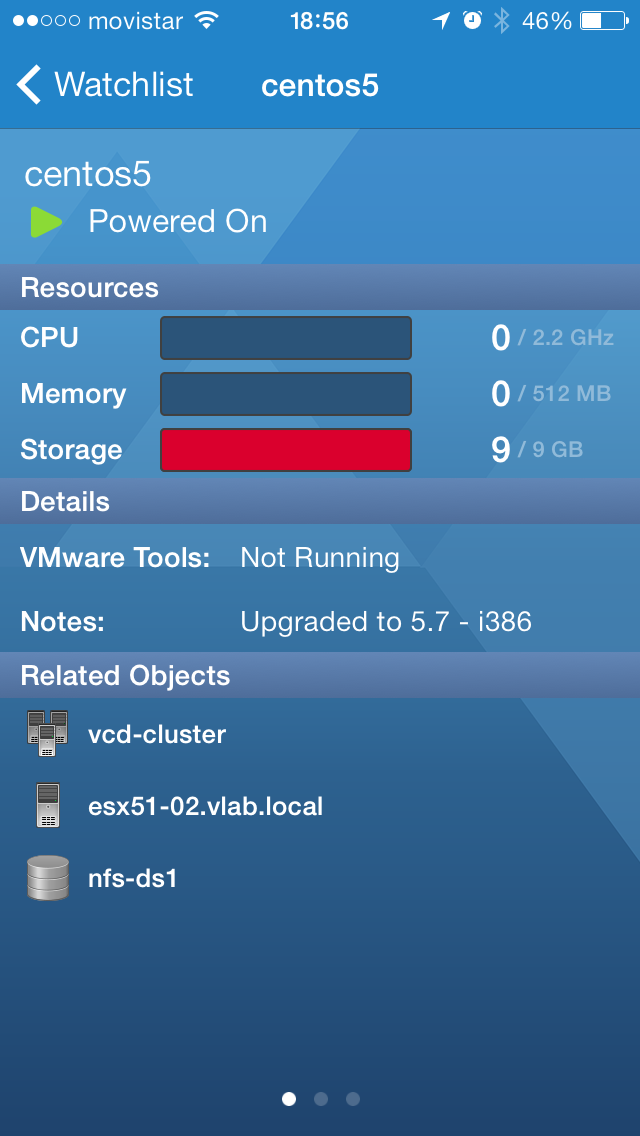 As you can see from the screenshot this a multi screen so slide to the left and you can get a console screenshot of the virtual machine and perform different actions on the virtual machine.
I hope this is a step towards a new set of mobile apps from VMware focused on the administration of the different components of a virtual and cloud infrastructure :)
Juanma.